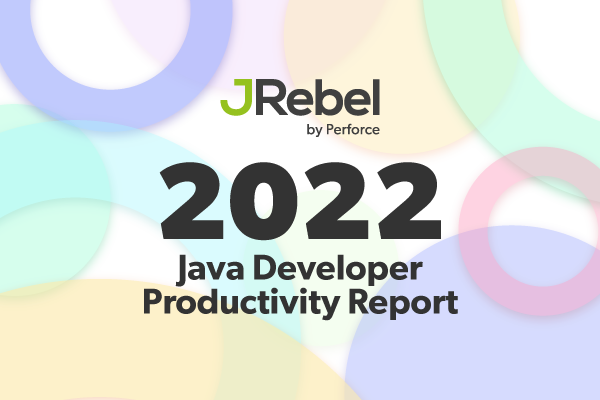 February 22, 2022
2022 Java Report Overview: How Redeploys Are Impacting Java Developers in 2022
For the last ten years, JRebel has conducted an annual survey of Java developers and showcased the results in their Java Developer Productivity Report. 
In this blog, we give an overview of the 2022 Java report, and discuss some of the key findings — including redeploy times for Java applications in 2022.
About the 2022 Java Developer Productivity Report
The 2022 Java Developer Productivity Report is based on a survey of Java development professionals around the world. The survey, which ran from October 2021 to January 2022, drew a total of 876 responses. The survey focused primarily on the Java technologies and approaches used in developing Java applications today. We also included questions specific to performance issues, microservices, and CI/CD, as well as respondent demographics and organization firmographics.
Respondent Demographics
Like previous years, the respondents were primarily developers or similar, representing nearly 50% of the overall respondent data. When combined with the second most popular job title among respondents — Java Architect — that number grows to 70% of all respondents. There were also a fair number of leadership roles represented, with team leads representing 15%, and director roles.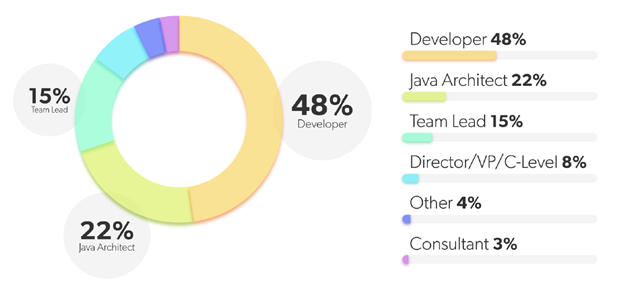 The full 2022 Java Developer Productivity features in-depth data and analysis on the most popular tools, trends, and technologies in the Java ecosystem today. Download for free via the link below.
Additional Resources