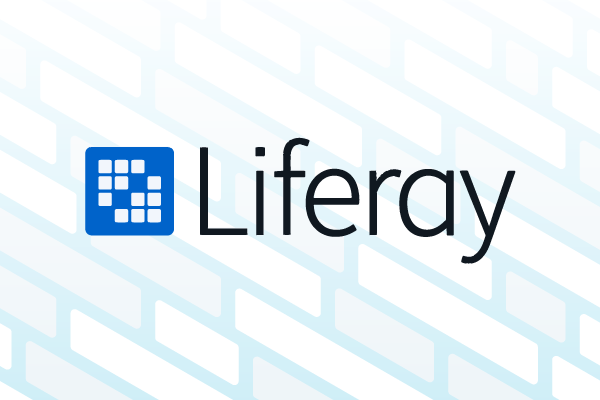 February 17, 2022
Java Basics: What Is Liferay?
Java Application Development
Java Tools
For organizations looking for an out-of-the-box solution to fit their portal needs, the Liferay platform and its suite of products may be the platform you need.
In this blog, we give an overview of Liferay and select Liferay products, including Liferay Portal, Liferay DXP, Liferay CMS, and more.
What Is Liferay?
Liferay is an open source enterprise portal used to enable corporate intranet and extranet. This Java-based web application platform provides a toolset for the development of customizable portals and websites.
What Is Liferay Used For?
Mainly, Liferay presents itself as "One Platform. Endless Solutions." It helps with various kinds of development challenges and is mostly used in B2B and B2E environments. With Liferay, you can create a portal solution tailored exactly for your business.
With many extensions, called "portlets" in Liferay, you can build almost any type of portal you need to meet the needs of your customers. Whether you are working in finance, science, health, or government, Liferay is worth considering when deciding on what platform to use to build your portal.
Liferay Portal
Liferay Portal is an open-source product of Liferay Inc. built on top of Java. While it was first developed more than 10 years ago, it still adapts to new technologies and trends.
Liferay Portal is available in two editions: Community Edition and Enterprise Edition. The Community Edition, free and licensed under the LGNU public license, is a very popular choice for building company portals. With Community Edition, you can link Liferay with your own code whether it is portlet, theme, hook, or others, and it doesn't matter what license you use for your code. If you modify the code of Liferay, modifications need to be released as free software.
The enterprise edition (EE) is a supported version of Liferay Portal and is available on a subscription basis. Liferay EE includes
Liferay Support
Updates
Fix Packs
Cloud Services
Liferay Portal Enterprise Edition
If you want to start working with Liferay Portal, it is available in the "Downloads" section of their website. The Community Edition is available in many options, including a full solution with everything already bundled together (Tomcat application server is used), or you can also download a .war package for manual installation.
Liferay DXP
In 2016, a new version of Liferay was released with version number 7, named Liferay Digital Experience Platform (Liferay DXP). One of the main changes in the technology was adapting the Open Services Gateway Initiative (OSGi) as a standard that is used to modularize the core of Liferay.
When comparing the Liferay 7 DXP against its predecessor, Liferay 6.2, the main change is obviously modularity achieved by OSGi, but there were many more changes. Liferay 7 DXP also brings support for Bootsrap 3, AUI 3.x components, and the new search engine, Elastic Search, is already embedded.
With Liferay DXP, you can build better and more flexible portals to fit your needs. To date, the newest version released is Liferay DXP 7.4.
Liferay DXP Features
The reason why Liferay DXP got so popular is because it offers various features, that makes development even easier. Some of these services are reviewed below. 
Integration and Interoperability 
Liferay has their own IDE, called Liferay Dev Studio, but have you said you prefer IntelliJ? No problem, with almost endless integrations, you can use even IntelliJ to use with Liferay DXP development and that is not all. Liferay has great framework support, it has its own Marketplace where developers can share and download themes, plugins, or even entire applications. 
Collaboration and Social 
If you want to create a blog site, wiki site, or even social network or message boards, you can rely on Liferay as well. It has a full featured blogging platform, social networking features, capabilities to create wiki sites and many more. For the content authors, a modern WYSIWYG editor called AlloyEditor is available, so you can create content without knowing how HTML works. 
Business Automation 
Predefined forms, data engine APIs, field libraries, all of those will help you with the Business Process Automation. If you use one of the predefined forms (which you can always modify as you want), you can use predefined rules such as calculations, auto-fills, and so on. Many fields are already available in the library, so you can just easily use them. 
Multichannel Support 
The demand for using applications and sites from mobile devices is here with us for a couple of years and it is still growing. Liferay is aware of this, and it provides multiple features to provide the best experience here. Between those, we can find many headless REST APIs for content delivery, content management and content participation. What is also great is that sites created on Liferay DXP are responsive out of the box. 
Liferay DXP Cloud
Liferay has tailored its own cloud solution to provide the best environment for hosting Liferay DXP applications, and now offer it as a service as well. The Liferay DXP cloud is a secure, reliable enterprise cloud platform that provides features like autoscaling, development tools, environments, monitoring, and much more. 
Liferay DXP Cloud Features 
The feature set for Liferay DXP Cloud makes it an attractive option for teams who want to host their Liferay DXP applications in the cloud. Liferay DXP Cloud features cover everything from performance management, to security and governance.
Performance and High Availability 
The infrastructure uses SSDs in the edge servers all around the world and in case of failure, the automatic disaster recovery feature will just switch do one of the replicas that are available in different geographic locations. The auto scaling feature is available, so you can shape the computing capacity as you need. 
Application Management and Monitoring 
Using the Liferay DXP Cloud's interface, you can do multiple things. You can manage the whole environment, including backup setup, log management or you can access your database via shell. The monitoring dashboard provides information about the resources, such as CPU, memory, or the JVM in the advanced monitoring section. 
Security and Governance 
Nowadays, security should be always priority number one. With the Liferay DXP Cloud, you can enable private networks, set an access level, and your applications can communicate over HTTPS. The SSL certificates can be generated in the dashboard and are renewed automatically. Your projects can also stay protected using the access control settings, where you can enable or disable support access. 
Liferay CMS
Sharing information is probably the key part of every portal solution, and it is not any different with Liferay. The Liferay content management system (CMS) is the main tool where you can not only share, but also create and edit new content right from your web browser.
The great thing about Liferay CMS is that even if you are a non-technical user, you can still create and publish web content without having knowledge about web technologies or programming. This includes working with media files that are stored in the Documents and Media Library in Liferay Portal. The library is much more powerful than just a simple file manager. Each document can be described with metadata such as description, location, participants, and more.
Other Liferay Products
Liferay has a full suite of products and services. Aside from the products we covered above, there are two other products worth mentioning in particular — Liferay Commerce and Liferay Analytics Cloud.
Liferay Commerce 
For the B2B, Liferay designed a B2B-First Platform, where core functionality is focused on B2B selling models with out-of-the-box capabilities. The list of main Liferay Commerce Features contains: 
Catalog and Product Browsing 
Product Content Management 
Pricing and Discounts 
Order Management 
Payments and Tax Management 
Liferay Analytics Cloud 
Liferay Analytics Cloud tracks all kind of data about customers and their behavior. Using data aggregation and analytics, you can get a insight into how your customers are interacting with the application and you can measure the performance of marketing assets. Key features are: 
Single customer views 
Visualization of critical data 
Page insights 
Why Use Liferay?
Liferay is a modern and secure solution that offers personalization, analytics, and content management all in one place. For organizations who need a fully-featured solution, Liferay can be an attractive option.
Other key benefits include:
Easy to use & learn
Feature-rich
Large community of users
Free (Community Edition)
Support for standard technologies
Extremely flexible in deployment options
Final Thoughts
There are many options to build a web site or portal that fits your needs. You can start building everything from scratch and spend a lot of time (and money). In the end, you'll have something that is tailored exactly as you wanted, but that approach comes with many development challenges along the way.
These challenges can be minimized by using a solution like Liferay, which has already faced and solved these issues. With Liferay, you can easily start creating your feature-rich and secure portal without building everything from scratch.
Additional Resources
Save Development Time With JRebel

JRebel is the must-have tool for enterprise Java development. By skipping redeploys, you'll get hours upon hours of productivity back. Find out just how much time JRebel can save with our ROI calculator, or try it out yourself free for 10 days!
Editor's Note: This blog was originally published in November 2022 and was updated and republished in February 2022