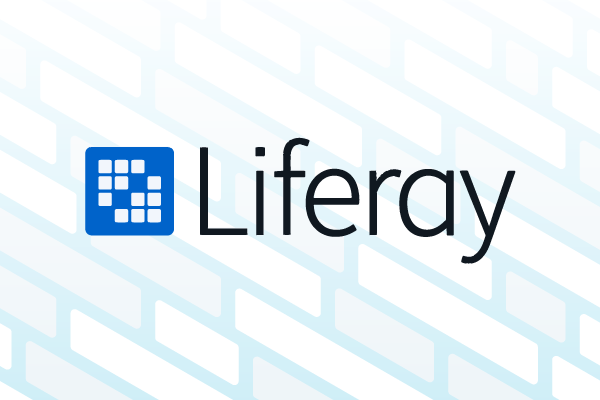 February 17, 2022
Java Basics: What Is Liferay?
Java Application Development
Java Tools
For organizations looking for an out-of-the-box solution to fit their portal needs, the Liferay platform and its suite of products may be the platform you need.
In this blog, we give an overview of Liferay and select Liferay products, including Liferay Portal, Liferay DXP, Liferay CMS, and more.
Back to top
What Is Liferay?
Liferay is an open source enterprise portal used to enable corporate intranet and extranet. This Java-based web application platform provides a toolset for the development of customizable portals and websites.
Mainly, Liferay presents itself as "One Platform. Endless Solutions." It helps with various kinds of development challenges and is mostly used in B2B and B2E environments. With Liferay, you can create a portal solution tailored exactly for your business.
With many extensions, called "portlets" in Liferay, you can build almost any type of portal you need to meet the needs of your customers. Whether you are working in finance, science, health, or government, Liferay is worth considering when deciding on what platform to use to build your portal.
Back to top
Liferay Portal
Liferay Portal is an open-source product of Liferay Inc. built on top of Java. While it was first developed more than 10 years ago, it still adapts to new technologies and trends.
Liferay Portal is available in two editions: Community Edition and Enterprise Edition. The Community Edition, free and licensed under the LGNU public license, is a very popular choice for building company portals. With Community Edition, you can link Liferay with your own code whether it is portlet, theme, hook, or others, and it doesn't matter what license you use for your code. If you modify the code of Liferay, modifications need to be released as free software.
The enterprise edition (EE) is a supported version of Liferay Portal and is available on a subscription basis. Liferay EE includes
Liferay Support
Updates
Fix Packs
Cloud Services
Liferay Portal Enterprise Edition
If you want to start working with Liferay Portal, it is available in the "Downloads" section of their website. The Community Edition is available in many options, including a full solution with everything already bundled together (Tomcat application server is used), or you can also download a .war package for manual installation.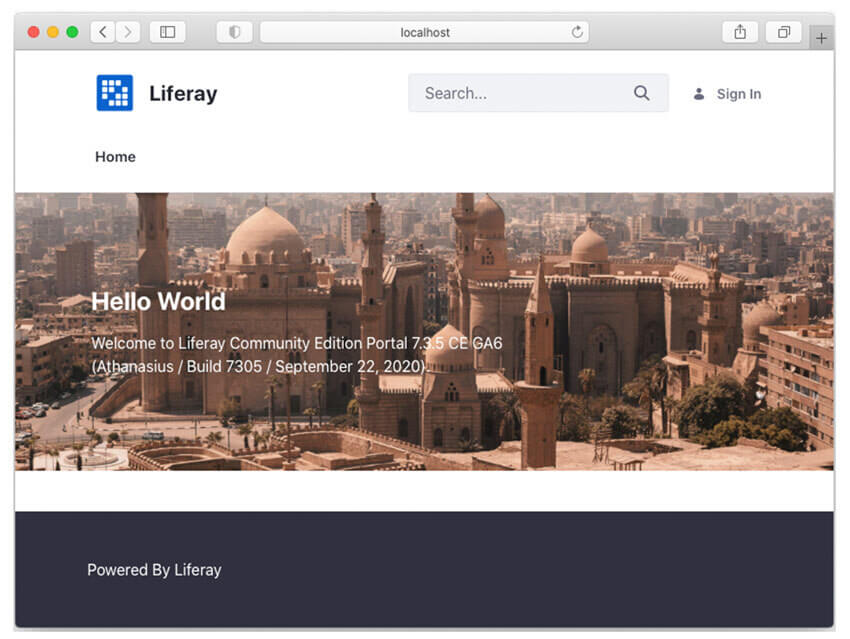 Back to top
Other Liferay Products
Liferay has a full suite of products and services. Aside from the products we covered above, there are two other products worth mentioning in particular — Liferay Commerce and Liferay Analytics Cloud.
Liferay Commerce 
For the B2B, Liferay designed a B2B-First Platform, where core functionality is focused on B2B selling models with out-of-the-box capabilities. The list of main Liferay Commerce Features contains: 
Catalog and Product Browsing 
Product Content Management 
Pricing and Discounts 
Order Management 
Payments and Tax Management 
Liferay Analytics Cloud 
Liferay Analytics Cloud tracks all kind of data about customers and their behavior. Using data aggregation and analytics, you can get a insight into how your customers are interacting with the application and you can measure the performance of marketing assets. Key features are: 
Single customer views 
Visualization of critical data 
Page insights 
Back to top
Why Use Liferay?
Liferay is a modern and secure solution that offers personalization, analytics, and content management all in one place. For organizations who need a fully-featured solution, Liferay can be an attractive option.
Other key benefits include:
Easy to use & learn
Feature-rich
Large community of users
Free (Community Edition)
Support for standard technologies
Extremely flexible in deployment options
Back to top
Final Thoughts
There are many options to build a web site or portal that fits your needs. You can start building everything from scratch and spend a lot of time (and money). In the end, you'll have something that is tailored exactly as you wanted, but that approach comes with many development challenges along the way.
These challenges can be minimized by using a solution like Liferay, which has already faced and solved these issues. With Liferay, you can easily start creating your feature-rich and secure portal without building everything from scratch.
Additional Resources
Save Development Time With JRebel

JRebel is the must-have tool for enterprise Java development. By skipping redeploys, you'll get hours upon hours of productivity back. Find out just how much time JRebel can save with our ROI calculator, or try it out yourself free for 10 days!
Editor's Note: This blog was originally published in November 2022 and was updated and republished in February 2022
Back to top