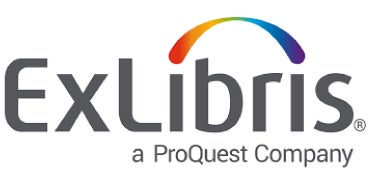 How Ex Libris Reduced Redeploy Time by 75% With JRebel
Ex Libris is a software company for higher education institutions. Headquartered in Jerusalem, Israel, Ex Libris creates integrated library systems and other library software. The company began as a project to develop a new library management system for the Hebrew University of Jerusalem, as there was a need for a system that could handle Hebrew and Latin character sets. 
Since then, Ex Libris has expanded to include library content management systems, a digital preservation and asset management platform, a mobile campus app platform, a research services platform, and more. 
With a large portfolio of products, it was important for Ex Libris developers to work as quickly and efficiently as possible. By using JRebel, Java developers at Ex Libris can spend less time waiting for redeploys and more time on development.
JRebel Helps Ex Libris:
Save Time During Development
"The productivity of our developers
is a lot higher than it would be without JRebel."
Multiple Redeploys Each Day Took Hours of Development Time
Before using JRebel, Ex Libris developers would be redeploying their code at least two to three times a day. Some developers were redeploying multiple times an hour. And with applications on a monolithic architecture, it would take up to 20 minutes for each redeploy. In addition, the team was using a full stack of Java tools including Maven, Tomcat, Spring, Hibernate, Struts, and CXF. It was important for them to find a solution that proved value and integrated with their other tools.
The developers on the Ex Libris team have a large impact on the company since development is used by many different teams for different purposes. With an approximate 150 developers company-wide, if development is slow, it can be a bottleneck across the company—but if the team meets their goals, they push teams across the company to adopt new technologies and features.
Now, JRebel greatly reduces development time for the Ex Libris team. Developers shortened their redeploy times from more than 20 minutes to five or less per redeploy. This means faster time to market, more time spent on driving new technology, and increased production across the company. 
Try JRebel on Your Project For Free
Are you struggling with redeploy times? Do you want to save time during development? JRebel can help your team by skipping redeploys for instant code changes, and a better, more streamlined coding experience. But don't take our word for it! Try JRebel for free on your project with a 10-day JRebel trial and see how much time you can save firsthand.