Easily Find and Fix Performance Issues With XRebel
XRebel makes it easier to understand application performance and spot performance bottlenecks earlier in the development cycle. 
Ready to try XRebel on your project? Fill out the form to get started on your free 10-day trial.
XRebel is Microservices Ready
XRebel helps developers to see end to end performance for their distributed applications. See how code in one container affects performance throughout the entire application.
XRebel is the Trusted Java Code Analysis Tool For…
What is XRebel?
XRebel is a real-time performance analysis tool for Java applications. It allows developers to see how their code performs through database calls, queries and more – even in distributed applications.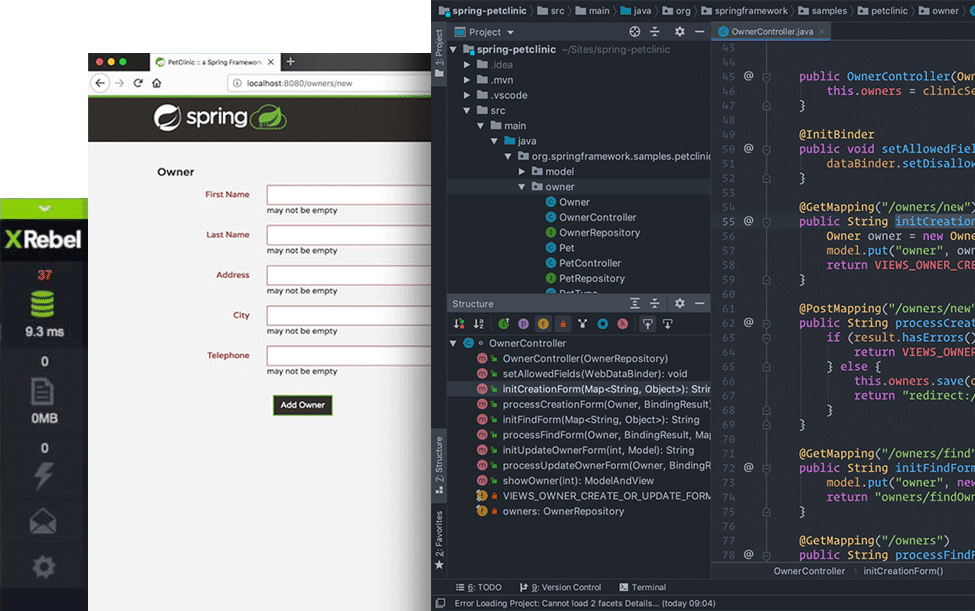 What Can XRebel Do?
XRebel empowers developers to create better applications, faster.
Available Integrations for XRebel
Get Started With XRebel
See what XRebel can do for your application with a free, 10-day trial.