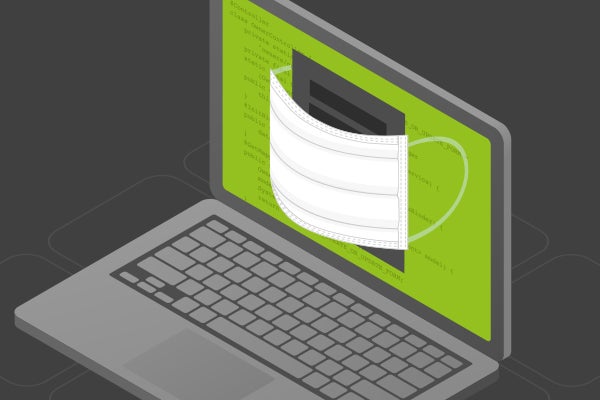 October 21, 2020
COVID-19 Impact on Developer Productivity
Developer Productivity
Java Application Development
There is no doubt that the COVID-19 pandemic has had an impact on the way we work. But what kind of impact and to what magnitude, exactly?
Earlier this year, JRebel conducted a global survey to find out how development professionals and companies have been impacted. Focus areas included the shift to remote work, staffing practices, hours worked, and developer productivity.
The results of the survey can be found in our COVID-19 Developer Impact Report.
About the Study
The survey was conducted from May through July 2020 and collected data from 157 respondents across the globe. Most respondents (38.9%) were from small development teams of 3 to 9 individuals, followed by 20.4% working in teams of 10 to 20. As for job titles, the largest share of respondents were developers, team leads, and architects.
Key Findings From the Developer Productivity Report
The survey provided keen insight into how software development has been impacted by COVID-19, with the findings split into three areas: developer impact, business impact, and development productivity. For all of the revelations pulled from the respondents, we encourage you to download the full report, but will present two of the results here.
The first result, a surprise, is that there was not as big of a drop-off in staffing in the software development world that one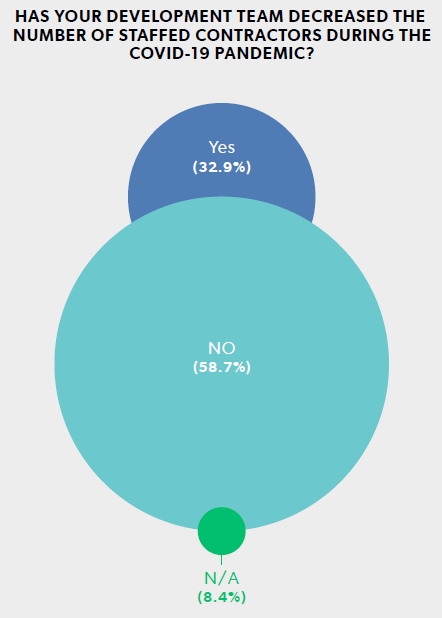 would expect, both in terms of full-time employees and contract workers. A small number of companies reported that contractors were being reduced; few saw a decrease in full-time workers.
What we saw most, instead, is that many large companies are rapidly hiring developers. This could be due to a global shortage of development talent in a world increasingly using commercial, DevOps, open source, and AI more than ever before. Continued hiring is needed to meet the demand for those types of software as companies continue to rush toward digital transformation.
The second finding, not surprising, deals with the impact on work and productivity. Given the way that development teams operate, it is not a shock to see a change in developer productivity with the uncertainty and stress of a disease pandemic. These changes can be witnessed in the quality of work, amount of hours worked, and overall morale of the workforce.
More than half of the respondents (58%) noted an increase in their hours worked per week, with 19% reporting an increase of 6 or more hours worked per week. There is more than one possible explanation for these statistics. For one, shifting to remote work has eliminated commute time; time that would normally have been spent getting to and from work is now being used for productivity. Secondly, remote work lends itself to always being connected, which often leads to checking "just one more email."

Other Findings and Projections
The full summary of findings can be found in our COVID-19 Developer Impact Report. We encourage you to read the report for more details on the challenges facing developers working remotely during the pandemic. These include:
Communication issues

Increases in meetings

Added stress
Also highlighted are ways that developers are finding ways to stay relaxed and productive. Some have taken the opportunity to focus more on their health; others have gone the other direction.
Additionally, the report looks to the future and offers projections. What will the new normal look like? How will team size be impacted? How do you win in this new landscape? What is the outlook for remote work? Lastly, will the next pandemic be this disruptive?
Additional Resources
Looking for more insight on how COVID-19 has affected developer productivity?
Rod Cope, CTO at Perforce Software, recently sat down to discuss the impact COVID-19 has had on development teams, and how this new normal may shape software development for years to come.
View the full webinar below: