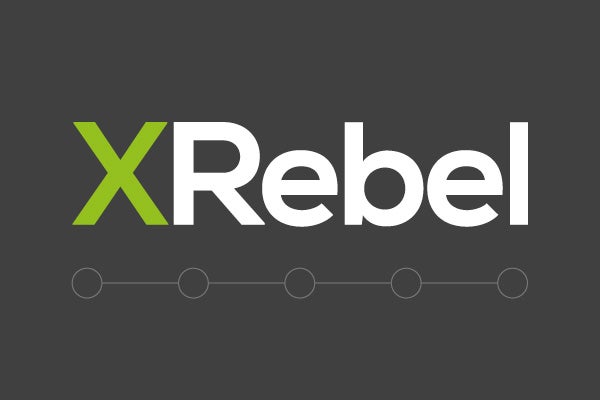 April 2, 2016
5 Reasons Why Every Java EE Developer Should Use XRebel
Java Tools
Enterprise Development
Here is a story from a year ago, much before I became the Product Manager of XRebel, even before I knew of ZeroTurnaround. This incident just might have influenced me into taking the job as well.. :) It was Memorial Day weekend and we had friends from New Jersey visiting us. We had fun on Friday and Saturday and then came a series of beeps on my husband's phone - his pager duty alerts - Yes production issues and several of them. Did I mention he's a Java developer? He had to abandon our Sunday plans and get to work. :(
How many of you are thinking, "I've done that" or "been there" ...?
There are several root causes behind such issues and many of these are quite inevitable and a natural part of the development process. But there are also many issues that can be caught and solved during development so you can avoid them in production.
Using Java Profilers
Profilers serve as handy helpers in finding and fixing issues. But most Java profilers are great for researching already known issues (that's post-development) because they give a lot of information. But it can also provide too much information depending on the issue you are trying to find and solve, which might degenerate quickly and become little or no use especially if you are not quite sure what you're looking for.
We discuss the top 5 Java profilers in this blog post.
All Productivity Tools Are Not Created Equally
Almost all Java profilers require that you stop writing your code and run your application with some synthetic load tests - breaking the development flow. We ran a study recently that showed developers need anywhere between 2 to 20 min to "get back in the flow" if their work is interrupted. Additionally, leaving your development environment to use a profiler is not very conducive to making iterative changes to your application (especially when the issues are simple enough to solve with just a few changes to a few lines of code), or to development as a whole.
Wouldn't it be handy to have a tool that is a "little helper" that not only finds issues with your application, but is simple and lightweight and can display issues in a straightforward way - right alongside your application window in the browser?
The good news is that such a tool exists and it's called XRebel! It's not a profiler, but a performance-focused developer productivity tool. We stripped out the bulk of profilers while delivering only the features you'd need during development.
Think of XRebel as a less annoying Clippy. XRebel runs alongside your application as you are actively writing code. It works hard in the background and alerts you when any issues are detected. All alerts and reports are displayed right on your browser. The issues could range from an exception that is hiding from plain sight to excessive IO.
Here are some specific things you can do with XRebel:
Profile JDBC and NoSQL databases
Find web service bottlenecks
Identify N+1 queries
Understand session footprint
Track down hidden exceptions
Are you more of a visual learner?
Watch a short video of XRebel in action:
Coming back to the 5 reasons that I wanted to talk about... as a JavaEE developer using XRebel, you will be able to
Deliver better code, faster
Increase predictability of releases
More efficiently solve performance problems
Have better visibility into your code
Be proactive about performance issues 
Why wait? Download XRebel for free and gone will be the days when you were asked to come into work on a weekend or holiday - you can go home on time!