Write Better Applications, Faster
By combining JRebel and XRebel, our Java developer kit gives development teams the ability to write better applications, faster.
With instant reloading of code changes, and the ability to track code performance across complex applications, the Java Productivity Toolkit gives developers a huge advantage during development.
Features
Toolkit
JRebel
XRebel

Instant reloading of code changes

✓

✓

Ability to maintain application state after deploys

✓

✓

 

Application profiling and the ability to discover hidden exceptions

✓

 

✓

Real-time developer-tailored reports on performance impacts of code changes

✓

 

✓
Streamline Java Application Development
With JRebel you stop waiting for build and redeploy to make code changes. Simply write code and refresh your browser.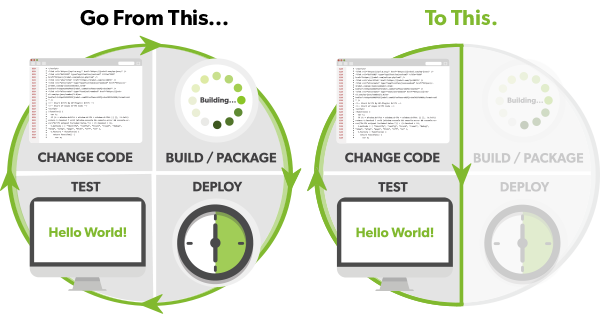 Improve Code Visibility and Application Performance
With XRebel, developers see how their code performs in distributed environments – making it easier to launch better-performing Java applications.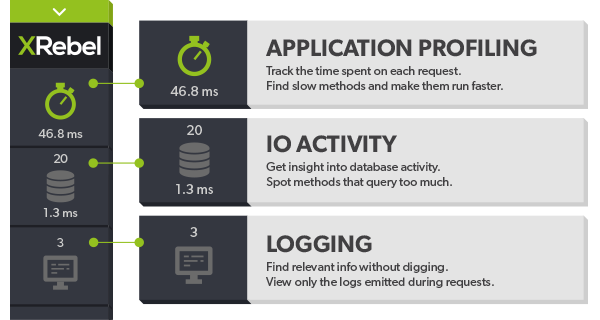 Try Free for 10 Days
Want to see how the Java Productivity Toolkit can streamline your Java development? Try free for 10 days with a Java productivity toolkit trial.
See the Java Toolkit in Action
Join a live, 20-minute demonstration.
Get in Touch
Have questions about billing or licenses? Want to request pricing for your team?